Donations to the ICPS Conservation Fund allow us to fund important work protecting plants in the wild.
The ICPS promotes conservation of plants in the wild
Wild collecting seeds can damage wild populations of carnivorous plants. However there are situations where it is legal and ethical to collect a small amount of seed to use as stock to help preserve species.
Collecting plants on private property without permission is theft. There are also regulations on collecting plants on state and federal property. In many National Forests, it is generally illegal to disturb plants in wetlands."
Donate to support ICPS conservation programs.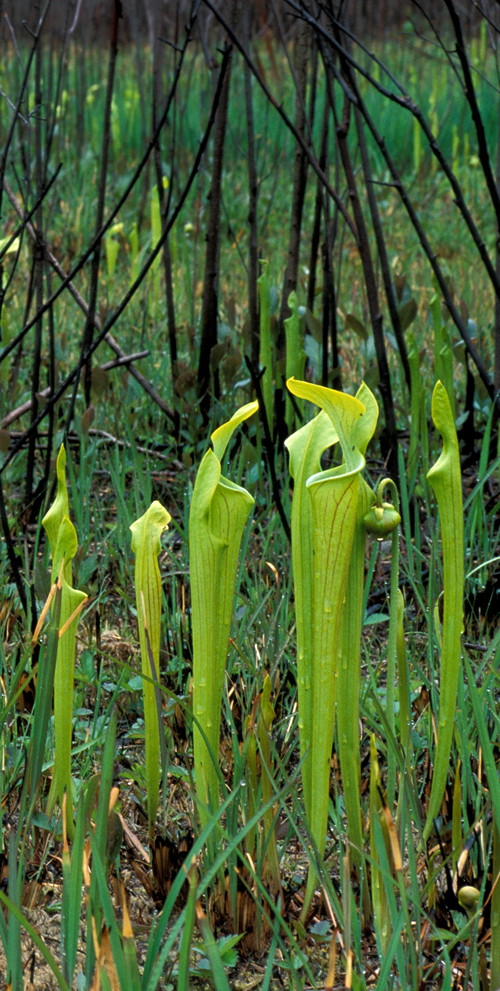 Sarracenia oreophila recovery after a prescribed burn. Photo © Barry Rice, sarracenia.com.