Free copy of June 2021 CPN
Not a member?
Become a new member of the ICPS through July 15, 2021 and get a free printed copy of the June issue of CPN.
The June issue has been mailed.
(The free printed copy offer is only valid for new memberships. However, if your membership is lapsed more than 6 months, send a nice message to the Membership Coordinator from our ClubExpress website asking for a free copy after you renew.)
Members: There are some countries where we either cannot currently ship CPNs or there will be long delivery delays.
The June issue is now available via PDF at ClubExpress and some individual articles can be viewed at cpn.carnivorousplants.org starting in June.
If we run out of extra June issues, this offer may need to be withdrawn early.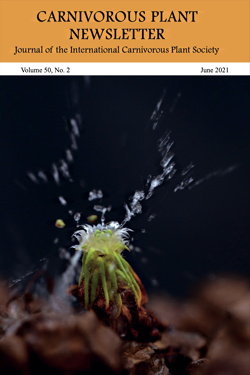 World Carnivorous Plant Day 2021 Merch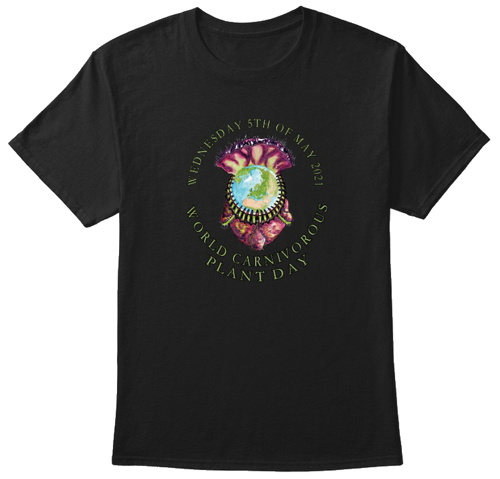 March 2021 CPN
The March 2021 issue of CPN is now out.
The Carnivorous Plant Newsletter (CPN) is the official publication of the International Carnivorous Plant Society. CPN is published in March, June, September, and December.
Features of CPN include horticultural articles, research papers, field trip reports, conservation news, book and literature reviews, communications from members, cultivar and species descriptions, and meeting announcements.
Members: With the December 2020 issue we experienced CPN delivery delays of over 3 months for some members. It appears we are having similar delays with the March 2021 issue. A PDF of the March issue is available for members at our ClubExpress website.
Contents of the March 2021 Issue 50:1
13th ICPS Conference - Japan: Postponed until 2022 (PDF)
World Carnivorous Plant Day (PDF)
ICPS Lifetime Achievement Award, Hall of Fame, & Wall of Honor — Richard Nunn (PDF)
The ICPS presents the ICPS Lifetime Achievement Award to Dr. Larry Mellichamp — Carson Trexler
Pollination of Dionaea muscipula, the Venus Flytrap — Stephen E. Williams and Bill Scholl (Abstract | PDF)
Sarracenia hybridisation: results of crossing complex hybrids — Steve Amoroso
Hydroponic culture of Drosophyllum lusitanicum — Jeong-pil Lee
Insectivore art in transit — Carolyn Braaksma and Chris Lange
New cultivars — Craig Heath and Alexander Fisch and Fraser Anderson and Calen Hall and Jerry Addington and Mattia Chinaglia and Carson Trexler and Zuzana Srostlik (Abstract | PDF)
Carnivorous plant cultivar names and patents — Jan Schlauer (PDF)
Literature review — Jan Schlauer
Book review — Barry Rice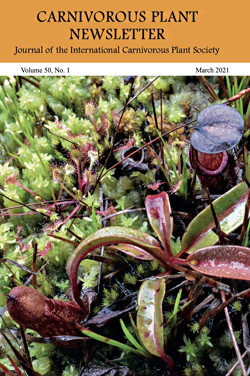 Three webpages with major updates
Webpages with recent major updates:
Guide to the Pygmy Drosera — The guide in the About CPs/Taxonomy section was expanded to six pages in book format and formatted to be easy to use on phones, tablets, and computers at home and in the field. It includes all 54 species and 6 taxonomically named hybrids with 332 new images.

Drosera peltata Species Complex — The page in the About CPs/Taxonomy section was updated with the addition and discussion of Drosera gunniana as well as more and larger photos.

LED Plant Lighting — The Fluorescent Plant Lighting page was removed as obsolete and the LED Plant Lighting page in the Grow CPs/Soils, Water, Light section rewritten to provide a technical and practical overview of lighting for plants grown indoors. As LED lighting technology continues to evolve, expect the page to be updated regularly.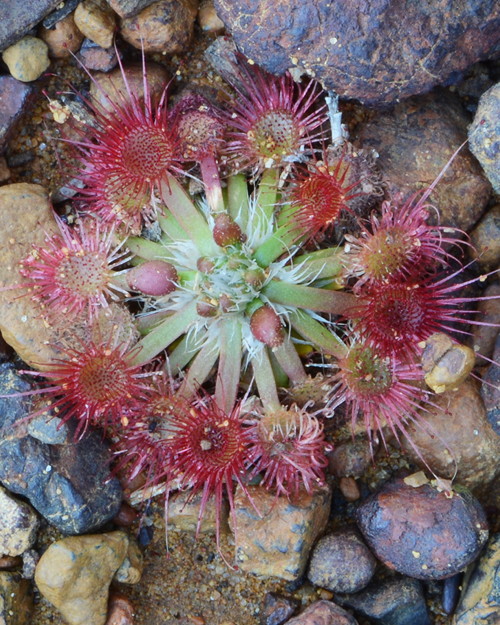 Drosera spilos, a pygmy Drosera found in Western Australia. Photo © Richard Nunn.
New ICPS Activities = New Webpages
There are three new subsections of the ICPS website corresponding to three new ICPS activities:
ICPS Achievement Awards — The ICPS has presented four lifetime achievement awards and has had 6 special remembrances and tributes in CPN. Learn more about these exceptional individuals.

World Carnivorous Plant Day — The first Wednesday of May is World Carnivorous Plant Day. The ICPS will have activities celebrating that day.

ICPS Photo Contests — The annual ICPS photo contests are associated with ICPS World Conferences and World Carnivorous Plant day. Contribute your photos to the contest.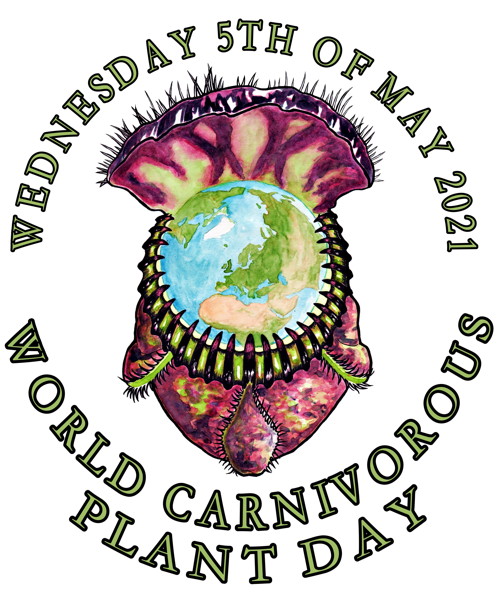 ICPS Conference 2022 Japan Invitation

13TH ICPS CONFERENCE - JAPAN: POSTPONED UNTIL 2022
The 13th ICPS Conference - Japan has been postponed two years because of the COVID-19 pandemic. We now plan to hold the conference in May 2022.
We will keep everyone updated and hope to see many researchers and enthusiasts of carnivorous plants in Himeji, Japan, in May 2022.