Carnivorous Plant Hall of Fame and Remembrance
Don Schnell (1936-2019) was trained as a medical pathologist, and worked as such throughout his life. However, he was also a dedicated naturalist and, in time, a well known botanist in carnivorous plant circles. His primary field of expertise was in the systematics of the genus Sarracenia, and probably most prominently in the Sarracenia rubra complex. His contributions to this topic informed the concepts of generations of botanists to follow—whether or not they might have agreed with him!
One of the original cofounders of Carnivorous Plant Newsletter, he served as one of the editors for many years. He also wrote an early, excellent treatment on carnivorous plants that was in every aficionado's library: Carnivorous Plants of the United States and Canada (1976). This was followed in 2002 by a second edition, which was so profoundly expanded it was in all ways entirely a new book. His last, and certainly most massive work was Sarraceniaceae of North America (2011) with Stewart McPherson as the principle author.
Don Schnell's publication list included approximately 20 infraspecific taxa in the genus Sarracenia, perhaps most prominently Sarracenia minor subsp. okefenokeensis, Sarracenia purpurea var. montana, and Sarracenia rubra subsp. gulfensis—the latter most commonly called Schnell's Pitcher Plant.
Remembrances published in Carnivorous Plant Newsletter
In memory of a mentor — Don Schnell (1936—2019) — Barry Rice (PDF)
The Savage Garden: "The creation and early evolution of CPN" — D'Amato, Peter (PDF)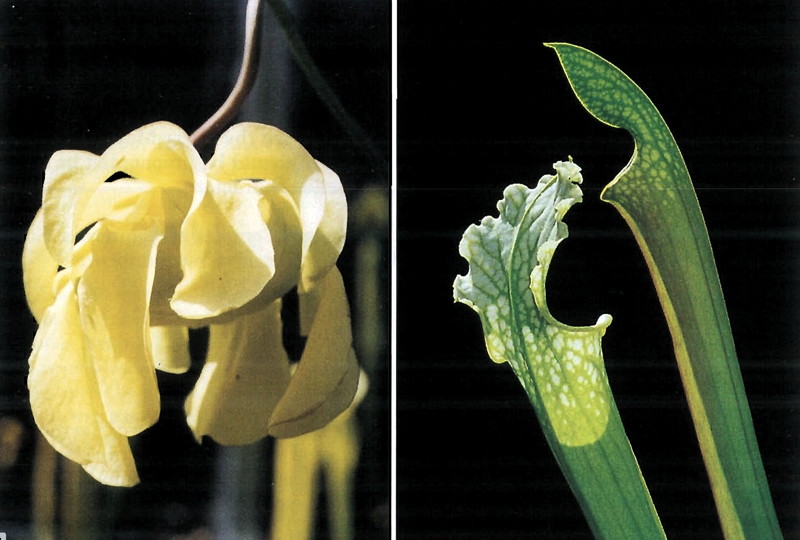 Sarracenia leucophylla 'Schnell's Ghost'. Flower photo by Phil Wilson. Pitcher photo by John Constable.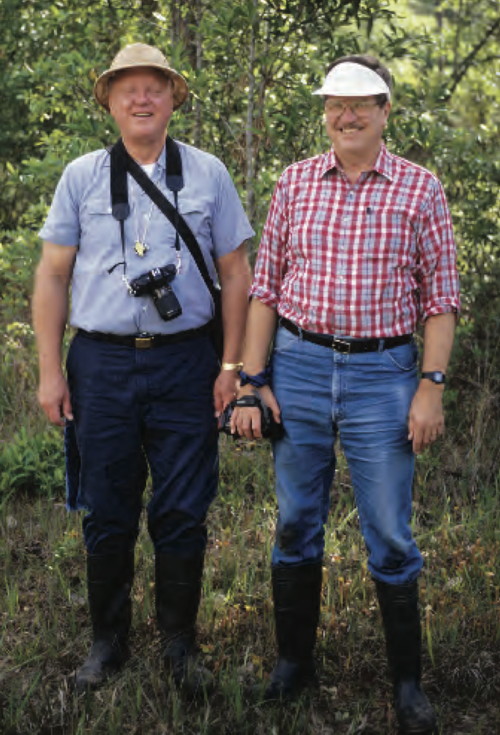 Joe Mazrimas (right) with Don Schnell in 1999.