Lifetime Achievement Award
An ICPS lifetime achievement award was presented to Sir David Attenborough at the 11th ICPS conference, August 2016, in the Kew Botanical Garden, London UK.
The award was presented to Sir David for the integral role he played in telling the story of carnivorous plants to a worldwide audience. In doing so, and amongst his many other achievements, he influenced and nurtured many interests and careers.
Starting with early programs like Zoo Quest, Mr. Attenborough not only wrote the book on how a nature documentary should be done, but he also actually created at least one documentary for every chapter in the book of life to make his point. The Private Life of Plants was the first introduction to the concept that a plant could be carnivorous. Many a documentaries followed, several of them giving attention to carnivorous plants.
His patronage of the Carnivorous Plant Specialist group of the IUCN-SSC has provided us with a remarkable platform of opportunity to protect and conserve these amazing plants and the habitats they come from.
The award presented was a botanical drawing by the talented botanical artist Lucy Smith and depicts Nepenthes attenboroughii. The stunning and huge new species pitcher plant was found on the island of Palawan by Stewart McPherson, Alastair Robinson and Volker Heinrich. The species was named to honor Sir David and his work.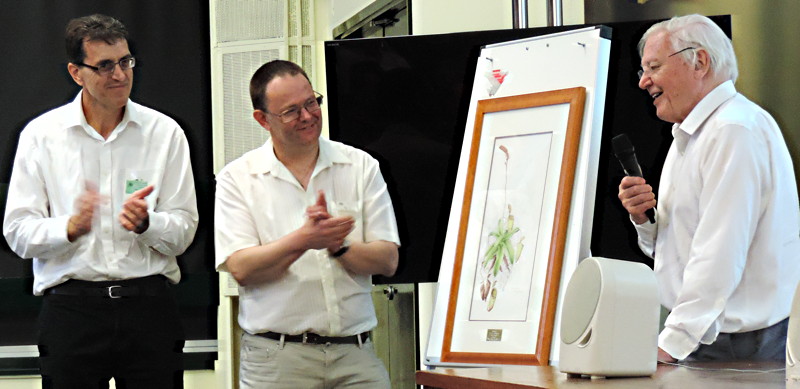 Tim Bailey (left) and Marcel van den Broek (center) applauding Sir David Attenborough.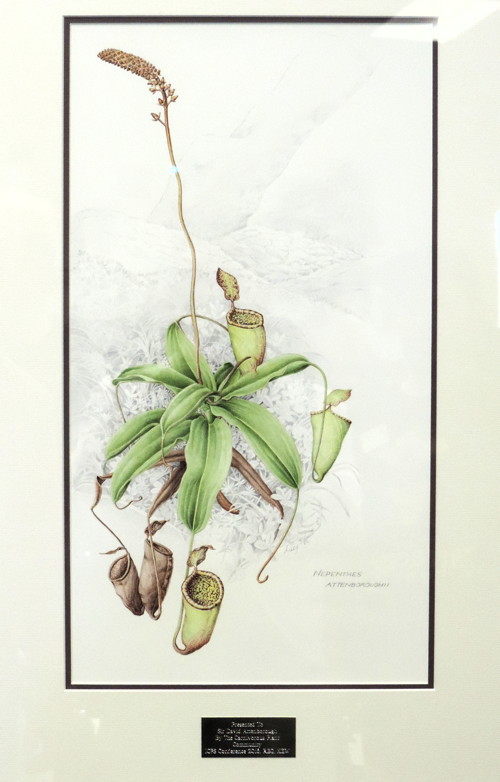 Drawing of Nepenthes attenboroughii by Lucy Smith presented to Sir David Attenborough.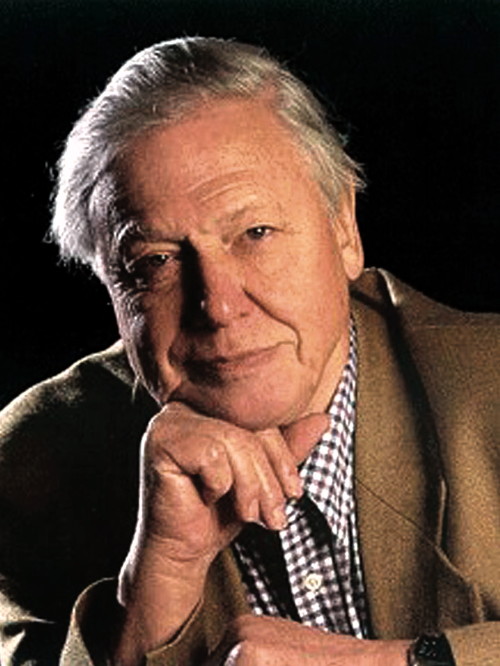 Sir David Attenborough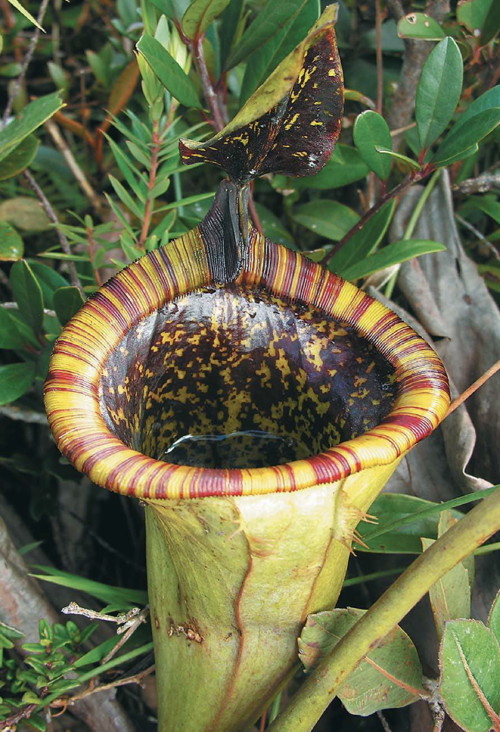 Nepenthes attenboroughii in habitat. Photo by Stewart McPherson.