Carnivorous Plant Hall of Fame and Remembrance
Edgar Wherry (1885–1982) was trained as a geologist. During his studies of soil pH, he encountered carnivorous plants growing in soils that were either unusually acidic or alkaline. He was so intrigued by plants he found doing his soil studies, especially carnivorous plants, that his career shifted into ecology and botany. During his seminal studies of Sarracenia, Wherry identified and named Sarracenia oreophila and Sarracenia jonesii.
The September 1973 issue of Carnivorous Plant Newsletter was dedicated to Edgar Wherry for his scientific work in carnivorous plant botany. Joe Mazrimas wrote "Edgar Wherry is a prolific writer on various plant species, namely Phlox, orchids, ferns, and rare of endangered species. In addition to these, he published six articles on carnivorous plants between the years 1929 and 1972. Most of his writing were based on several extensive field trips concerned with observing, measuring, and collecting Sarracenia from different localities."
Tribute published in Carnivorous Plant Newsletter
Reminiscences on Carnivorous Plants — Wherry, Edgar T. (PDF)
Edgar T. Wherry's Sarracenia Publications — Mazrimas, J.A. (PDF)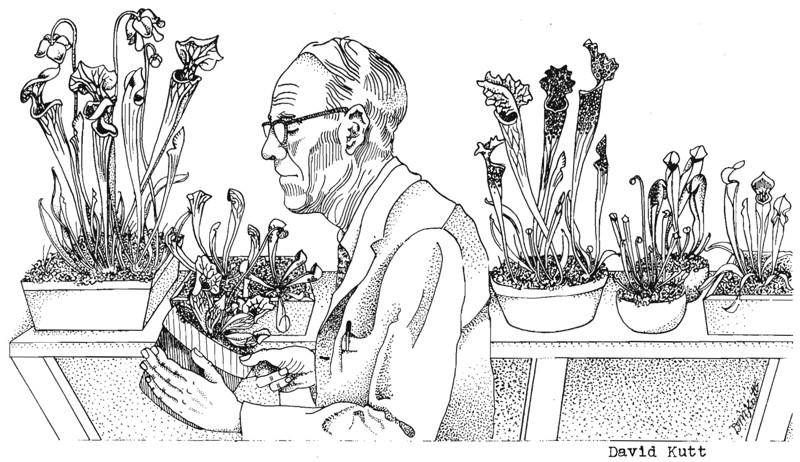 Detail from CPN volume 2 number 3 title page. Drawing by David Kutt.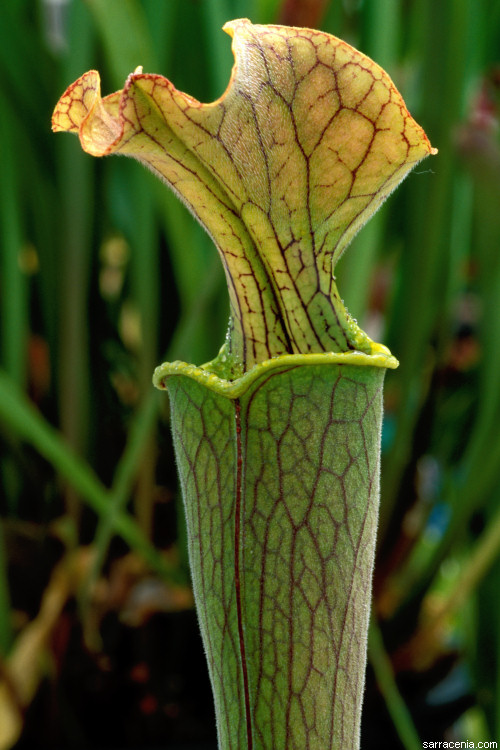 Sarracenia alabamensis subsp. wherryi. Photo © Barry Rice, sarracenia.com.